How hard did aging hit... Your HOUSE?!
Is aging having a negative or positive impact on your home?
The meme/challenge of the minute seems to be the How Hard Did Aging Hit You Challenge or "#HowHardDidAgingHitYouChallenge". As a matter of fact here is mine ...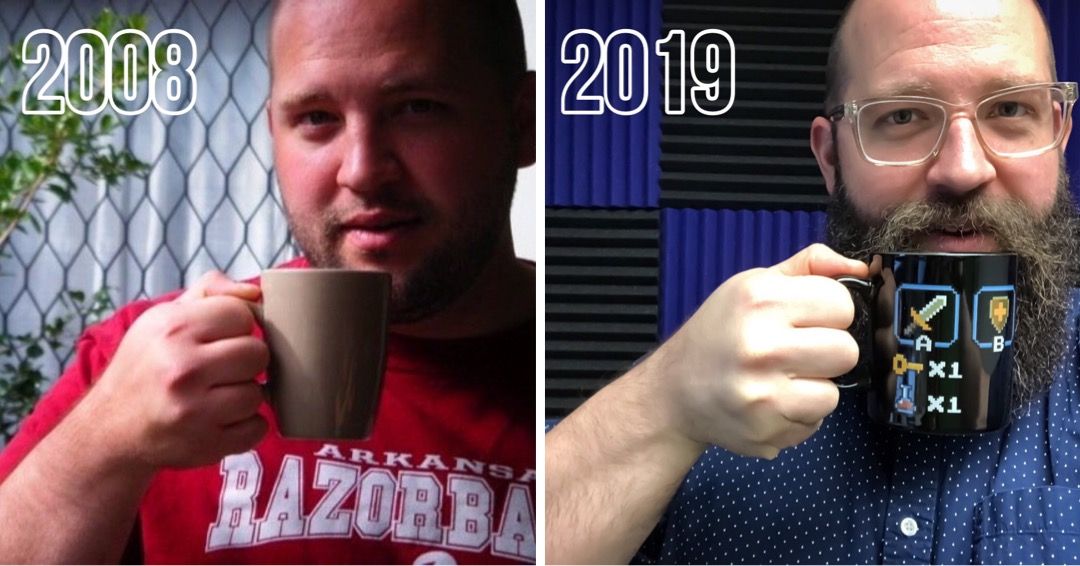 Yes... I know, like a fine wine: a note of berry, a little oak, & has a strong finish.
So, how do you prevent time from having an adverse impact on your home?
One of the most common barriers to selling a home is the home inspection. The inspector regularly finds deferred maintenance. These are items that have not been properly maintained while living in the home and some may have caused bigger problems. So, here is a quick list of easy things you can do to keep age from hitting your home hard!
☐ Service Heat & Air - Spring (AC) & Fall (Heat)
A well maintained HVAC system can operate for a long long time saving you money in efficiency & through not having to replace your unit or components - and don't forget to change your air filters monthly!
☐ Chimney Inspection & Sweep/Clean - Before 1st Fire & After Last Fire
Inspecting & sweeping your chimney before the fist fire of the season will ensure a safe & warm fire. Over the winter months, soot will build up in your chimney and lots and lots of ashes in your fireplace. With very regular use, you may also want to get it swept in midwinter, but it is a good idea to have all of this cleaned out at the end of the season, after your last fire, to prevent any of that form entering your home, especially if someone in your family has allergies.
☐ House Wash & Clean Your Gutters - Spring & Late Fall
Cleaning your home at least twice a year will prevent mildew and algae from building up on the outside of your home. Be careful not to "power wash" your home with pressure so high that it could damage your home's exterior or paint. House washing companies will have an option for a "chemical wash" which is much more gentle on your roof and facade of your home.
☐ Winterize/De-winterize outside Faucets, Sprinkler, & Pool Systems
Winterizing any faucets or water in and around your home will save a lot of money on frozen pipe and sprinkler system repairs in the spring!
☐ Treat for Termites, Bugs, & Pests - Quarterly
Maintaining your termite contract is a must! Your termite company will inspect and treat annually for wood eating insects. This yearly service does not include bugs and other pests that could be just as destructive. It is a good idea to have a quarterly contract that will keep the unwanted bugs (ants, spiders, roaches, etc) out as well as any pests (squirrels, mice, birds, etc). As the seasons change, the movement of these bugs and pests also change. Regular service will keep them out.
☐ Annual Plumbing & Electric Inspection
Take a close look at your breakers, wiring, pipes, faucets, and toilets. Look for any lose wires or leaky fixtures that could cause major issues over time.
☐ Smoke & Carbon Monoxide Detector Testing & Change out Fire Extinguisher
When you spring forward & fall back, test your detectors to be sure your fire extinguisher (near your kitchen & garage) has not expired.
☐ Paint & Stain
Inspect for chipping paint or worn stain annually. Depending on the type of siding, brick, decks, etc, it may be time to paint or stain your home every 3 to 5 years, not just to stay trendy but to protect the exterior of your home.
We hope this list helps you keep age from hitting your home hard! We know it will sure make it easier to sell!
Selling Your Home?
Get your home's value - our custom reports include accurate and up to date information.
Get Home Value