Little Rock, Arkansas Tornado Relief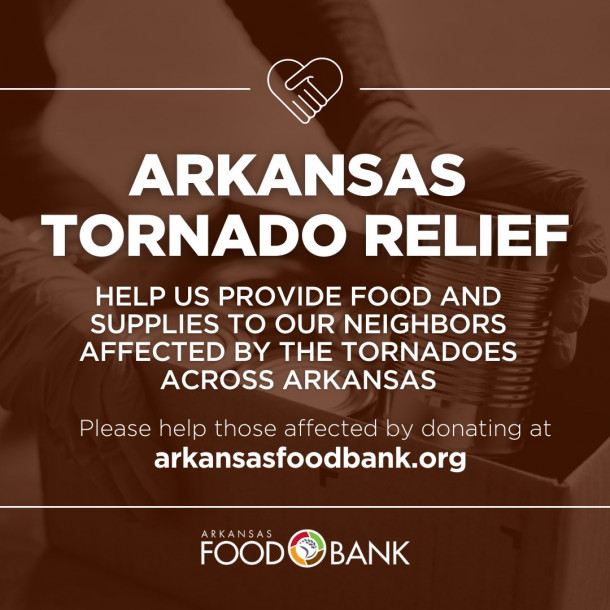 City Center
Donate directly to those who are helping the physical disaster relief & clean up efforts. City Center is coordinating much of it for all local groups & organizations.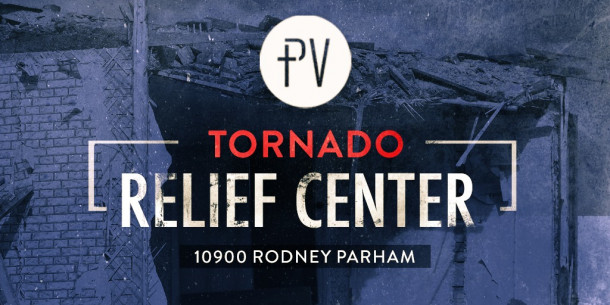 Pleasant Valley Church of Christ
Beginning Sunday, April 2 from 2-6 pm, we will provide food boxes, clothes, toiletries, etc. in our gym. Donate to the disaster relief.
A note from Ray & the Pixel Properties team:
Thank you to all my agent friends locally & around the country for reaching out after the devastating tornado in Little Rock, Arkansas. I wanted to provide a quick update for you from me & my team.
First, tornadoes are the natural disaster of choice for our area. We don't have earthquakes, mudslides, floods, hurricanes, monsoons, dust storms, wild fires, or blizzards. Just some occasional hot or cold weather and we get tornadoes. Tornadoes are unique because we can detect the right type of weather that creates them and we will have a "tornado watch" but we can't predict where they will go. When they form, we receive a Tornado Warning and weather outlets begin to track them. They are much much smaller than a hurricane but the winds of a small tornado can be just as fast or faster than the worst hurricanes. And just as quickly as they appear, they disappear and it can be completely silent. It's also rare that we experience them. We get storms but the "footprint" of a tornado is usually so small that the likelihood of being impacted is much smaller than other natural disasters.
In my specific city, it is very rare. We are on a bit of a hill or highpoint in the central Arkansas area and normally tornadoes dissipate before getting to our city and we are left with strong thunderstorms.
Friday, just south of my neighborhood in the Parkway Place area, the tornado formed and went diagonally through our city. It missed my home by maybe a quarter of a mile. It basically went between my home and my teammate, Matt's home. Matt had just left an inspection of a home that was hit just minutes after he left. In both of our neighborhoods, many trees are down and some homes are impacted by the damage. Between our homes is a section of the city that was hardest hit. More than 600 casualties and the last number that I just heard was 5 deaths reported by news outlets (originaly this number was double counted and there were reports of 11). To understand the rarity of this phenomena, there are an average 39 tornadoes and 2 deaths from them a year in our entire state.
Our immediate families are safe and my team is safe. Many of our friends have been impacted and we are continuing to check on friends and clients when we can.
Lastly, if you have friends or family in our area that I can check on for you or who need help, please call me directly. (501) 313 - 7733
Thanks again to everyone who has reached out. Please don't be offended if I didn't respond to your text or direct message. I appreciate the out pouring of support and probably received it but could not text you back due to the cell towers & internet being out for 3 days.
Donate & Give Money
(More vetted links & opportunities will be posted soon)
Arkansas Food Bank as the disaster relief effort continues and more and more people stay without power, food insecurities will grow. Donate to the Arkasnas Food Bank who is extremely well equiped to help in this time.
City Center is doing a wonderful job coordinating the clean up and relief effort as they were less than a quarter mile from the storm and has been busy serving the community. Donte by clicking the link and selecting Disaster Relief in the drop down menu.
Also located at ground zero, Pleasant Valley Church of Christ also has a relief center and is coordinating with locals to help clean up & providing assistance to residence. Give by clicking the link and selecting Disaster Relief Fund in the drop down menu.
Clean Up Efforts
(More vetted links & opportunities will be posted soon)
Work with the City of Little Rock to help the clean up effort: LR-Strong Clean Up
City Center - Sign up or call them to be a volunteer and see all the opportunities and needs or volunteer to work the City Center Disaster Relief
Pleasant Valley Church of Christ - Working with the Church of Christ Disaster Relief Effort, Disaster Response Team and other groups to provide supplies and support to our neighbors. All are welcome!
(More vetted links & businesses will be posted soon)